In an era marked by a huge progress achieved in both data visualizations and analytics, the software world navigates through continuous creations which essentially aim to make the work of different companies easier. One of the well-positioned tools in the sector is DevExpress XtraReport.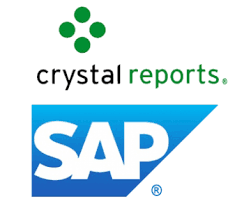 If we compare it with SAP Crystal Reports, as of the benefits offered by both tools, we can observe how DevExpress XtraReport achieves greater element integration, despite Crystal performing admirably for years.
In recent days, we —together with some of our professional colleagues— offered on the YouTube channel of our company XARI (leader in software development, maintenance, and other features) an update on the opportunities generated by using DevExpress Report.
"When we analyze the Integration with Visual Studio, we easily notice the benefits that the DevExpress XtraReport extension has. In addition, it features the Scripts methodology, something that Crystal Reports does not have" stated engineer Joche Ojeda.
"XtraReport is a tool that offers consistency in its event methodology. For a .NET programmer, using XtraReport will facilitate his or her work" added Ojeda, who holds the status of DevExpress MVP.
In the Supported Platforms area, XtraReport targets ASP.NET Core, Blazor, WPF, NET 5 And NET 6, while Crystal does not enter into these specific fields and hence, it trails behind.
XtraReport has a comprehensive menu that includes more than 23 controls such as all the XtraCharts Suite, PDF Content, Label, Tables, SubReports and QR Codes while Crystal only works with 7 components. Pedro Hernández pointed out that DevExpress uses the very same components it develops in order to associate them with the other components.
When the Roll-out is done, XtraReport provides greater benefits by using only certain libraries without actually needing to register them for normal operation. On the other hand, if we analyze this criterion when using Crystal, we see that it is imperative to install a Runtime with the registry of all the libraries it has.
Our company suggests DevExpress XtraReport for its users as it offers several data sources to shape their data and run them wherever they want. "You can design the report in any solution and run it on any operating system, on any platform, achieving very high integration. This is a great advantage over Crystal, since it only allows you to design through Windows" Hernández stressed.
For the vision XARI shares with its clients, the fact that XtraReport makes its big updates twice a year is paramount, allowing to include several new features and to fix minor errors that appear in the software development life cycle. In turn, Crystal is updated every three or four years and does not let us fix the most recent troubles.
After seeing these data, it is beyond dispute that the projects of major companies shall start migrating from Crystal to DevExpress and thus taking advantage of the new features and performance improvements that are coming out now. In addition, all the work done by Crystal Reports can be successfully carried out by DevExpress XtraReport with 100% guaranteed. There has been nothing yet that our team has not been able to migrate.
Find the video discussion here: https://youtu.be/ztbBi1L9jIQ